Comments
Bookmarc
28-02-2012
In a coup for Australian architecture, the keynote speaker at experience, the National Architecture Conference held in Brisbane from May 10-12, Wang Shu of China has been awarded the 2012 Pritzker Prize.
The 33rd Pritzker Prize will be formally awarded at a ceremony in Beijing on May 25 and is considered the profession's highest international honour, equivalent of the Nobel Prize for architecture.
Australian architects will have an unprecedented opportunity to hear and see the works of this very significant architect whose recent rise to critical acclaim, with his unorthodox and visually powerful work and outspoken views on the role of international architects in China, is seen as a sign of increasing confidence and maturity of China's new generation of contemporary architects.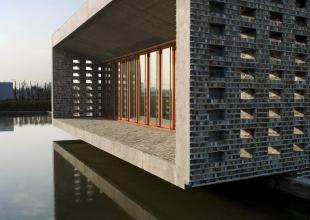 'The 2012 Pritzker Architecture Prize is given to Wang Shu for the exceptional nature and quality of his executed work, and also for his ongoing commitment to pursuing an uncompromising, responsible architecture arising from a sense of specific culture and place,' the jury, led by Lord Peter Palumbo, noted.
Wang Shu established Amateur Architecture Studio in Hangzhou, China, with his wife Lu Wenyu in 1997, specialising in designs featuring the application of vernacular, traditional and recycled construction materials coupled with modern technology.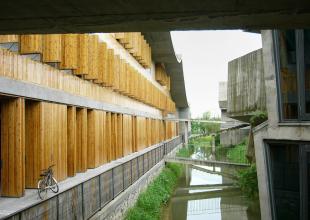 Jury member and 2002 Pritzker Architecture Prize Laureate, Glenn Murcutt was impressed with the beauty and form of their work.
'The office of Wang Shu and Lu Wenyu has avoided the sensational and the novel. In spite of what is still a short time in practice, they have delivered a modern, rational, poetic and mature body of varying scaled public and private work.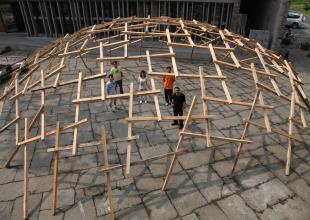 'Their work is already a modern cultural asset to the rich history of Chinese architecture and culture,' Mr Murcutt said.
The Australian Institute of Architects congratulates Wang Shu on the announcement of this prestigious honour and looks forward to welcoming Wang Shu and his wife Lu Wenyu to Australia in May when he will address the National Architecture Conference.
experience will be held 10-12 May 2012 at the Brisbane Convention and Exhibition Centre, with associated events taking place throughout the city.
Visit www.architecture.com.au/experience for full conference program and details.
Ask a question or leave a comment